Innergy Wellness
Empowering people to heal and grow since 1994.
Meet Your Coach…
Lisa Cavender, is a Wellness Practitioner, Transformational Life Coach and CEO of Innergy Ltd., located in Providenciales, Turks and Caicos Islands. Her practice is devoted to empowering people to take charge of their health and wellbeing by using simple yet powerful tools and techniques that relieve stress, calm the mind, boost clarity, courage, confidence and improve overall wellness.
As a result of what Lisa does with her clients, they are busting through their limiting beliefs, overcoming their fears and taking bold new steps towards their goals and dreams! They report feeling so much lighter, happier and focused.
Lisa has a unique ability to teach the use of stress management, energy work and meditation in a way that is practical and simple to incorporate into daily life. She develops customized wellness plans for her clients in order to get them "from where they are to where they want to be".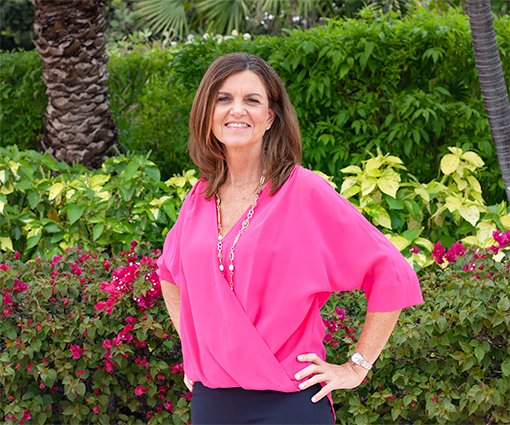 For many of us, life can be fast paced, challenging and overwhelming at times. Lisa understands firsthand how everyday stresses challenge us and affect our wellness. Her background as a graduate of the Richard Ivey School of Business, a CPA and an accomplished Entrepreneur who has owned and managed a group of successful companies in the Turks and Caicos Islands since 1996, gives Lisa an exceptional ability to relate to the wellness issues which affect her clients.
Lisa's other professional credentials span many wellness modalities. Lisa is a Certified Passion Test Facilitator. Lisa is studying to be a Certified Trainer of the Success Principles with Jack Canfield, co-founder of the New York Times Best Selling Chicken Soup for the Soul Series. She has been practicing meditation and energy work since 1994 and is a Reiki Master, Aura Healer, Bach Flower Remedies Practitioner, Focusing Coach and Meditator.
Her education and experience in divorce allows Lisa to coach and mediate with individuals and families going through difficult situations such as separations and divorces. She assists her clients in remaining calm, having clarity to make good decisions that are child-centered, to assist legal representatives in finalizing fair and collaborative agreements.
Prior to moving to the Turks and Caicos Islands, Lisa operated Innergy Ltd. in Toronto, Canada and ran a thriving wellness practice and seminar business for over five years.
Lisa offers seminars and workshops in person and online on a variety of topics such as "The Passion Test", "Vision Board Workshops", "You Can Heal Your Self", "How to Get from Where You Are to Where You Want to Be", Reiki Practitioner certifications, meditation and many more.
Wellness Vacations to the Turks and Caicos Islands coming soon!
Open a Door to
New Possibilities
Life coaching, stress management seminars, self healing techniques, meditation, energy work and much more!
P.O. Box 1239, Providenciales, Turks and Caicos Islands TKCA 1ZZ